Are you looking for the best method to deposit and withdraw funds to your online casino account? If you are, then PayPal offers you the ultimate solution. You may have heard of this payment method before but still didn't get what the fuss was all about. Well, for starters, this platform allows you to access […]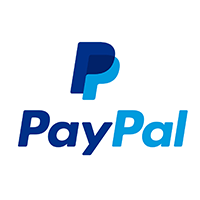 Are you looking for the best method to deposit and withdraw funds to your online casino account? If you are, then PayPal offers you the ultimate solution.
You may have heard of this payment method before but still didn't get what the fuss was all about. Well, for starters, this platform allows you to access your money with the touch of a button. This means you can cash out instantly after winning. Here are other reasons why you'll love PayPal:
Safe and secure deposits because you don't need to provide your banking details every time you need to make a transaction.
Instant deposits and withdrawals. All you need is a username and password to log in to your account and perform a transaction.
Add multiple cards and link them to various bank accounts.
Sit back, relax and learn more about PayPal casinos.
Best PayPal Casino Sites for 2023
1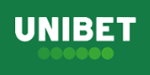 Unibet Casino
Features
Trusted by US Players Since 1997
Huge Progressive Jackpots
Fully Licensed and Regulated
Exclusive Bonus
$10 FREE No Deposit Bonus
2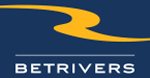 BetRivers Casino
Bonus Code: 250MATCH
100% up to $250
What Is PayPal?
PayPal is a leading E-Wallet platform which allows you to perform online transactions. Since its inception in 1998, this platform continues to provide its users with financial services through a digital platform. It's no wonder 200 million people have active accounts with the platform.
If you're a gambler and don't have a PayPal account, then it's time to do so. The process is simple and easy and will take you less than 10 minutes.
First, you'll need to visit the PayPal website, then find and click on the sign-up button. This will open a page where you'll have to fill in your details.
Your username, an email address and a password are some of the details you'll need to create an account.
After filling your details, you'll be asked to add your bank account and credit card. Once you do this, you'll only wait a few business days for verification purposes. This will lift the limits placed on your account.
After verifing your account, you can top up directly from your bank account and use your balance to add money to a PayPal casino and enjoy your favorite games.
What are the Benefits?
Universal acceptance. With over 200 million active accounts, PayPal is an authority when it comes to financial transactions. This means chances are your favorite online casino accepts PayPal deposits.
Safe and secure. With PayPal, you don't have to enter your bank account details every time you want to perform a transaction. Therefore, you maintain privacy and ultimately, this ensures you can play online without fears of identity theft.
Convenient and easy to use. With the touch of a button, you can access your funds. All you need is your email address and your password to make deposits to online casinos that take PayPal. This you can do either through their website or PayPal mobile app.
Zero deposit fees. The last thing on your mind when making a deposit to an online casino is to see a fee deduction. PayPal doesn't charge any deposit fees, thus ensuring your bankroll remains intact.
Prompt deposits. Making deposits to a PayPal casino is fast and will only take you a few minutes for the balance to reflect in your online casino's account.
Where Is PayPal Accepted?
Numerous online casinos accept PayPal as a deposit method. However, this will depend on your country of residence. Some countries don't accept the use of this E-Wallet to perform online gaming transactions. An example is the United States. This is despite it being PayPal's largest market.
Not to worry though because if you reside in France, Estonia, Belgium, the UK, Denmark and Malta, then you can use PayPal as your preferred deposit method. Sometimes even as a withdrawal method, but only for the established online casinos.
With its universal acceptance and convenience, more online casinos continue to accept PayPal deposits in order to lure more players. Also, if you spot the PayPal logo in any online casino, then it means you make a PayPal deposit.
How to Make a Deposit
Depositing funds to your online casino account is simple and fast. With this 5-step process, you'll be done before you know it.
First, log in to your preferred online casino using your credentials. If you don't have an account yet, then sign up as a new player.
Next, go to the casino's menu and find the deposit option. Sometimes it may be labeled as "make a payment". Also, it's common for these sites to include a deposit link on their front page.
Choose your deposit option. In this case, PayPal.
You'll be directed to another page asking you to enter your credentials. You're now one step closer to playing a game of roulette.
Finally, enter your preferred deposit amount, click ok and start playing your favorite game.
How to Withdraw to PayPal
After beating your opponents in an intense game of poker, it's time to withdraw your hard-earned money. This is the simplest of all processes. In fact, all you need is to provide the online casino with your PayPal email address.
Keep in mind some casinos will ask for identity verification documents which shouldn't be hard to provide. This is all in a bid to ensure maximum security.
As soon as you're ready to withdraw your funds, head to the cashier and click on withdraw. This move will see your PayPal account credited with the requested funds. From this point, what's left is for you to choose the bank account you'd like to transfer the funds to and access the money via an ATM.
PayPal Fees
Good news player. PayPal doesn't charge any fees when making any payments online casinos. However, there may be a certain processing fee charged by these casinos on deposits and withdrawals, although most of them waive these fees up to a certain amount.
If you exceed the limit, you'll have to pay a certain fee, but there's a maximum amount you'll incur. For PayPal, the only fee charged is when you make a withdrawal to your bank account or when you change currencies. Often, this will set you back a fixed percentage of the entire amount you intend on withdrawing.