PA online casinos will feature a number of intuitive apps compatible with iOS and Android and running on a number of handheld device that will make placing a wager in the Keystone State a simple affair. It's not just online wagers that PA casino-goers will enjoy. Native mobile apps for iOS and Android will be […]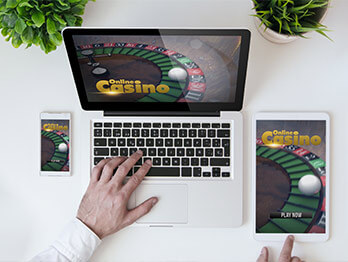 PA online casinos will feature a number of intuitive apps compatible with iOS and Android and running on a number of handheld device that will make placing a wager in the Keystone State a simple affair.
It's not just online wagers that PA casino-goers will enjoy. Native mobile apps for iOS and Android will be big part of the ecosystem and a number of brands are already planning to release their products come July. From SugarHouse to Mount Airy, to Parx and more, Pennsylvania is reading up for a full-scale launch of its online and mobile casino gaming platforms, an here's all you need to know.
Best Mobile Casino Sites for 2020
1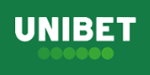 Unibet Casino
Features
Trusted by US Players Since 1997
Huge Progressive Jackpots
Fully Licensed and Regulated
Exclusive Bonus
$10 FREE No Deposit Bonus
2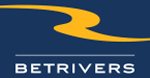 BetRivers Casino
Bonus Code: 250MATCH
100% up to $250
3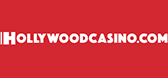 Hollywood Casino
Exclusive Bonus
$25 FREE No Deposit Bonus
Mobile Casinos in PA: Why Bother?
Playing from a mobile casino app in PA brings you all the benefits of attending a casino in person and none the downsides. Accessible, easy-to-use and offering a full-blown casino experience, Pennsylvania's casino giants are definitely seeing the value of inviting more people to take big brands' digital skins up for a spin.
Play unrestricted by physical locations: While Pennsylvania casinos would most likely require from you to come and register in person, as is the case with SugarHouse, the future promises to be much more liberal. Players will be allowed to access the online casinos in PA from wherever they wish, so no more trips down to a physical property unless you want to.
Quick and intuitive account management: All account management will be intuitive and quick. Mobile gaming allows you to quickly access your balance, check receipts, and financial transactions history, along with managing deposits and withdrawals with a few taps.
Full access to the gaming portfolio: You can access all games through the mobile app, including the the full slots variety table games, and even live dealer options. All mobile platforms have been optimized to accommodate you and provide you with a highly-rewarding experience regardless of your screen size and resolution.
Mobile Casinos for iPhone in PA

With Pennsylvania releasing its casino industry in 2019, you can expect full iOS and Android compatibility and integration. Mobile casinos for iPhone will be one of the main draw for PA players. Whatever the version of your iPhone, you will have a full access to the casino property and everything that is on offer there.
In most cases, you will be able to choose between an instant play casino and a dedicated iPhone app that you can download directly on your device. Quick and intuitive all iPhone solutions will provide you with a bonafide gaming environment, plus you should remind yourself of the inherent upsides to the handheld devices themselves, such as battery life, better security, and more durable design.
iPad Mobile Casinos for Pennsylvanian Gamers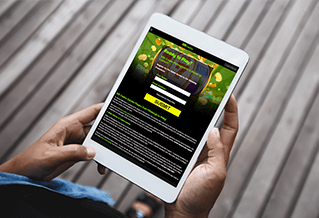 If you love adding a little screen space and have more room while logged into your iGaming session, then the iPad is for you. The iOS-based firmware will allow you to enjoy smooth gameplay and access just as many game that you would if you were to attend a casino in person.
There are great upsides to having a mobile casino, though, While innovation is a guiding principle in the brick-and-mortar properties, PA mobile casinos will offers users much more and far quicker. Whether you choose to play instantly or via an app, the best iPad casino will always have a decent selection to offer.
Android Mobile Casinos Are a Staple
Android is still the staple operating system and this is true for mobile casinos in Pennsylvania. Apart from iOS all casinos that plan to go mobile will build a native Android app to help you enjoy the casino facilities around the clock and at any time you wish.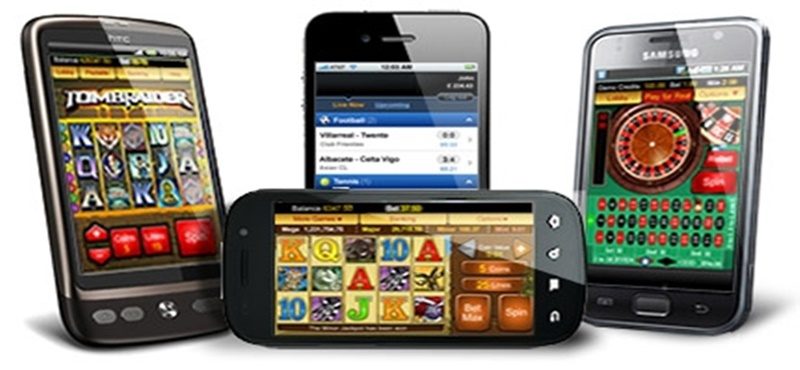 Once again, the online gaming portfolio will be slightly different than the physical venues themselves, but it can be argued that the games you will experience online are far more interesting and intuitive. From multiple bonus levels that physical slot machines simply cannot live up to authentic table experiences featuring highly-polish baccarat, blackjack and roulette games.
There are things that you need to know about the best apps out there, but Pennsylvania is going to be a much more concentrated market where only big names with experience in running online casino skins operate.
The Hot Watch List: Which Casinos Are Going Online in PA?
With SugarHouse now officially accepting interactive wagers and breaking important ground in Pennsylvania there are quite a few brands that can follow suite. We have put together a list of brands that are most likely to feature online casinos, provided the U.S. Department of Justice (DOJ) doesn't throw a spanner in the works:
SugarHouse – With sports betting wagers already approved, SugarHouse's online casino is about to become a reality come July. The company already has assets in New Jersey where it is running an online casino with Rush Street Interactive.
MGM – MGM is the surefire leader in Pennsylvania insofar as online casinos go. After the 12 casinos licenses weren't fully claimed. MGM leveraged its diplomacy and expertise to claim exclusivity over the online segment. Without a physical property in the state, MGM will run online poker and casino come July. The Wire Act, however, may prove a tough challenge.
Mount Airy – 888 and PokerStars have both decided to partner up with Mount Airy, creating great opportunities for all partners. 888 & PokerStars will be breaking into one of the most exciting markets in the country whereas Mount Air has secured the expertise of two of the best brands in the iGaming industry.
There are more properties that wouldn't dream of giving up on the chance of providing an authentic mobile experience to their customers. Parx Casino and Golden Nugget are the other two properties fully embracing innovation and possibly readying up for the launch of their own mobile and online operations.
With as many gaming opportunities, Pennsylvanian players will get to enjoy a variety of iGaming and poker options, regardless of their preference of operating system, mode of playing and device.